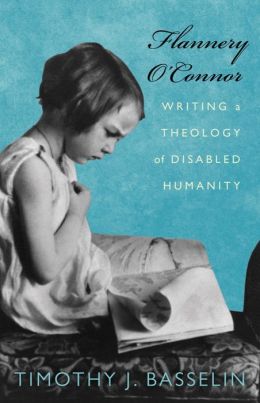 DONALDSON – The public is invited to join Joel Thomas, Assistant Professor of English as he discusses Timothy J. Basselin's book, Flannery O'Connor: Writing a Theology of Disabled Humanity
. This event will take place on Tuesday, April 1, from 7-8 p.m. at Earthworks Market located at 900 W. Jefferson St. in Plymouth.
Flannery O'Connor authored more than two dozen short stories and two novels despite suffering from lupus. Her Southern Gothic stories often involve grotesque characters whose physical and spiritual limitations have proven memorable to generations of readers.
Thomas, who teaches English, literature, and creative writing at Ancilla College, will focus on the intersection of O'Connor's stories, disability theory, and theology. He will include ideas from a recent book by literature critic and theologian Timothy J. Basselin, who combines disability studies, literary critique, and theological reflection to discover a new vision for approaching the disabled, the grotesque, and the other in society. The book itself is not required reading (as is the case with our other discussions), and all attending are invited to join the conversation.
"Coffee and a Book" is a cultural series co-sponsored by the Ancilla College Humanities Division and Earthworks.